William Taylor Jr., US Diplomat and Ambassador, has become the mentor for releasing journalist Remzi Bekirov, illegally arrested by the Russian regime.
William Taylor wrote a public letter in support of the Ukrainian prisoner, calling for his release.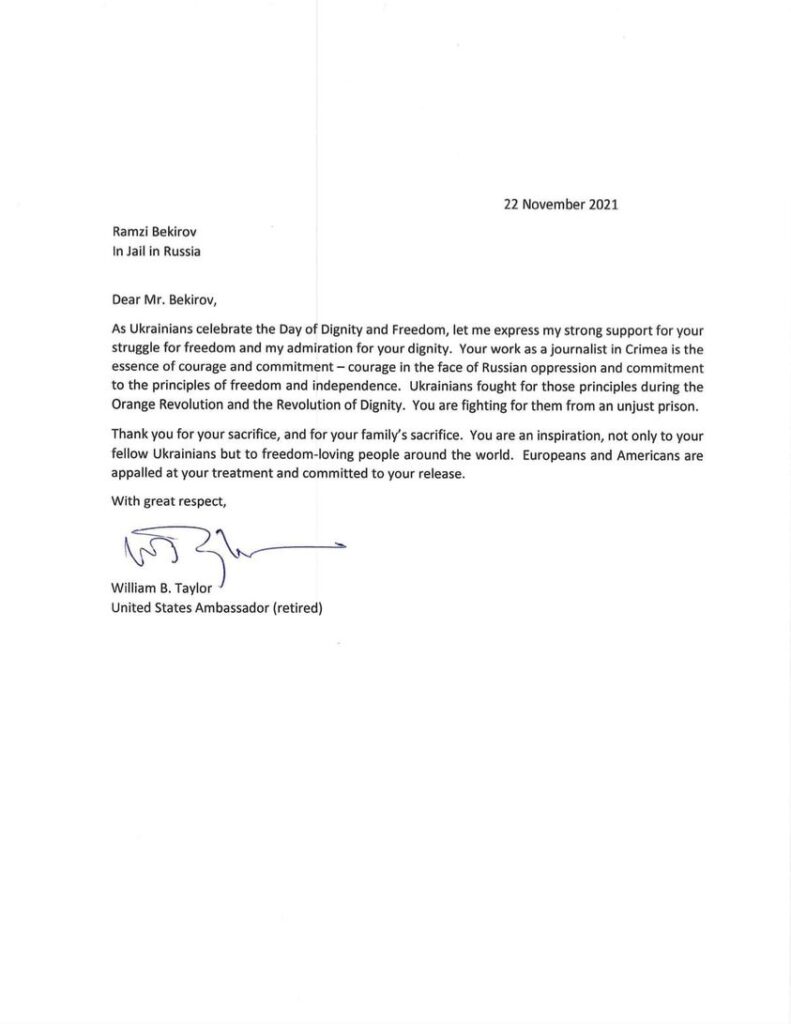 We would remind that FSB and Russian Guard men as well as the Russian police searched the houses of Crimean Tatar activists in Crimea, including representatives of the Crimean Solidarity Non-Governmental Association, on March 27, 2019. In total, 24 persons were detained, including Remzi Bekirov.
On March 27 and 28, 2019, the Simferopol District Court arrested all the detainees.
Journalists Remzi Bekirov and Osman Arifmetetov had consistently covered human rights violations in cases of persecution of Crimean Muslims, and also made reports on persecuting Ukrainians and the Ukrainian Orthodox Church. Being arrested, these two journalists reported torture, but the Russian authorities have not been investigating these crimes.