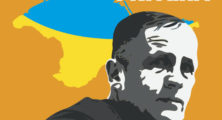 On June 10th 2019, when the Ukrainian was meeting his lawyer, Mr Volodymyr Balukh informed that in the Torzhok penal colony he had been presented – just for a while – a document regarding his nationality.
According to the document, a Crimean expert, having studied the 'documents', found Mr Balukh a RF national. The Ukrainian was not handed a copy of this document.
Earlier – on May 7th 2019 – a representative of the Ukrainian Consulate to the RF was not allowed to see Mr Balukh. The refusal was grounded by the fact that according to the FSIN information, Mr Balukh was a RF national, though no supporting documents were also presented.
Declaring unlawfully Mr Balukh a RF national deprives him of the right to a consular support and to be visited by the consular that constitutes a gross violation of his rights.
Mr Volodymyr Balukh is a Ukrainian national, and he has not received 'automatically' any Russian passport in Crimea. And he was convicted as Ukrainian national in Crimea earlier. Moreover, the occupation courts used the Ukrainian nationality of the activist as one of the grounds to remand him in custody.
We would remind that political prisoner Volodymyr Balukh raised Flag of Ukraine on his house during the Maydan events in Kyiv. After the occupation of the peninsula, he rejected to take the flag off, that became a reason for the Russian authorities to start persecuting him. Since April 2015 unlawful searches of the Ukrainian's house had started, with the State Flag of Ukraine being taken down from his roof and withdrawn. Then Volodymyr was persecuted under falsified administrative and criminal cases.
In October 2018 the 'Supreme Court' of Crimea reconsidered the sentence of the previously convicted Ukrainian (5 years in the colony), and reduced the sentence period by a month, having sentenced him to 4 years and 11 months in the colony and a penalty of RUR10,000. On October 18th Mr Balukh was convoyed to the Kerch Penal Colony No 2.
In February 2019, he, without his consent, was convoyed from Crimea to the Torzhok Penal Colony No 4 (Tver Region, RF) that constitutes a violation of Article 49 of the Fourth Geneva Convention Relative to the Protection of Civilian Persons in Time of War.
Now he is held unlawfully in the RF colony where he is treated in a very prejudiced and intolerant way due to his pro-Ukrainian position and a fight with the Russian repressive system. The Ukrainian activist staying in the Russian colony endangers severely his life and health.
[1] Federal Service for Punishment Execution