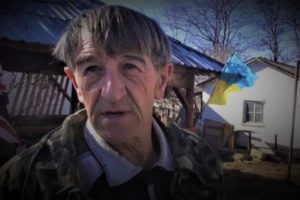 Mr Anton Tsykurenko, a judge of 'Kievsky District Court', granted an application of an 'investigator' on October 10
th
2019, and remanded Mr Oleg Prikhod'ko in custody till December 10
th
2019.
During the session the prosecutor and the investigator pointed out that Mr Prikhod'ko was suspected under RF CC Article 223.1 and 205 (preparation of act of terror and storage of explosive substances), and if staying free, might himself from the court or destroy the crime signs, bring pressure on the witnesses to create a fictitious alibi. The 'prosecutor' stated also that with leaving him free the 'procedure behaviour' would not be provided.
The lawyer pointed out that there were not actual grounds to think that the suspected would continue criminal actions. There was no evidence either that he may abscond the trial.
The lawyer attracted the attention to the fact that Mr Prikhod'ko had nothing to eat and drink for more than 24 hours, and asked for a special ruling regarding this. The judge granted this application and awarded this fact to be checked.
Mr Prikhod'ko denied the guilt and declared that an explosive device had been planted by the police. 'I have been called earlier to the FSB, and carried away by the conversation, while the keys were in another office', the activist said and added that he connected the case against him with his pro-Ukrainian position. He also mentioned that the FSB men had come to search his house accompanied with the EODs.
Mr Prikhod'ko was detained on October 9th by the FSB men. They came in the afternoon and said that would 'examine' the garages. Oleg went with them to garage without any coat and phone, but did not come back home. The Prikhod'ko's relatives called up to the police, but without any result.
Natalia, Prikhod'ko's daughter, informed the Crimean Human Rights Group that her mother – Liubov Prikhod'ko – was detained on October 10th, in the morning. The woman was later released.
Oleg Prikhod'ko and his spouse Liubov were questioned by the FSB in September. He was asked whether he had participated in the events at Maydan in Kyiv, in 2014.
The FSB disseminated the video of Oleg Prikhod'ko detention.