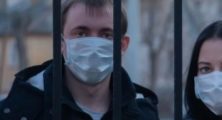 On March 31, the State Duma of the Russian Federation adopted a bill supplementing the Criminal Code of the Russian Federation with a new article – 207.1 "Public dissemination of misleading information about circumstances that endanger the life and safety of citizens' in third reading.
The article, inter alia, establishes a punishment for "disseminating publicly misleading information on measures taken to ensure the safety of the population and territories".
On April 1, the law was signed by the President of the Russian Federation. Now, any statements on the measures taken by the Russian authorities to prevent the coronavirus epidemic that do not coincide with the official position, can be considered "false", punishable with a fine of up to RUR700,000 or imprisonment for up to 2 years.
This rule carries the potential of violating the freedom of expression. In particular, the article makes it possible to prosecute for covering the situation regarding the measures taken by representatives of the occupying power in the occupied Crimea.