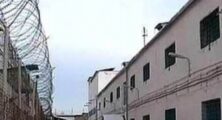 On the morning of February 5, 2021, prisoner Vladimir Zdorenko, born in 1971, a Ukrainian national, died in IK-1 of Adygea (RF) due to improper medical care. This was reported to the Crimean Human Rights Group by Roman Martynovsky, a key expert of the Regional Center for Human Rights (RCHR).
According to Mr.Martynovsky, V. Zdorenko was convicted in Crimea for theft. In violation of International Humanitarian Law (IHL), the Ukrainian was moved to Russia in 2019 to serve his sentence.
When staying in custody, the prisoner was infected with HIV. The Ukrainian was not provided a necessary medical care, this also constituting a IHL violation.
In particular, according to Article 38 of the Geneva Convention on protection of civilian persons, the protected persons shall, if their state of health so requires, receive medical attention and hospital treatment to the same extent as the nationals of the State concerned.
Article 76 of the Convention refers to the Occupying power obligations regarding the specifically vulnerable category – protected persons accused of offences. The occupying bodies shall provide them with conditions of food and hygiene which will be sufficient to keep them in good health. They shall receive the medical attention required by their state of health.