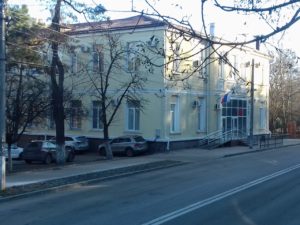 On December 6, 2019, 'the Kievsky District Court' of Simferopol extended a pre-trial restriction as detention on remand for Ukrainian activist Oleg Prikhod'ko for 2 months, till February 10, 2020.
The award on extension was issued by "judge" Yelena Kholodnaya.
The court session was held in camera. The relatives: the wife and the daughter, as well as not-indifferent Crimeans came to support Mr Prikhod'ko, but were not allowed into the courtroom.
According to lawyer Nazim Sheikhmambetov, Oleg Prikhodko completely denies his guilt and states that the case against him has been framed up because of his pro-Ukrainian position.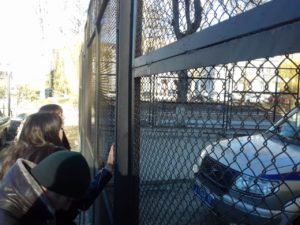 As a reminder: Mr. Oleg Prikhod'ko was arrested on October 9, 2019 by FSB men. In the afternoon they came to his house in the village of Orekhovo, Saki District, and stated that they would 'inspect' garages. Prikhodko went with them to the garage without outerwear and without a phone, and did not come back home anymore.
On October 10, 2019, the judge of the Kievsky District Court Anton Tsykurenko granted a request of the "investigator" and imposed a pre-trial restrain as remanding in custody on Oleg Prikhodko until December 10, 2019. The FSB accused him of preparing for a terrorist act and manufacturing illegally the explosives (Articles 223.1 and 205 of the Criminal Code of the Russian Federation).