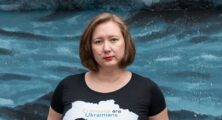 The UN recommendations received by Ukraine as early as in 2017 are far from being implemented in full. Representatives of Ukrainian human rights organizations have declaraed this today at the press conference.
A coalition of human rights defenders working in the field of protecting victims of armed conflict has presented an alternative report that describes how specifically the Ukrainian authorities have implemented the UN recommendations.
For instance, Ms Olha Skrypnyk, the Crimean Human Rights Group head, pointed out that many issues in the sphere of protecting and helping the people deprived unlawfully of liberty due to the occupation of Crimea and Donbass part, remained outstanding
"Recently, there have been no releases of Crimean political prisoners within the framework of political agreements. Such citizens of Ukraine need guarantees of protection from the Ukrainian state. However, the draft law "On the social and legal protection of persons deprived of their liberty as a result of the armed aggression of the Russian Federation against Ukraine", that the dedicated governmental agencies and human rights experts worked on, has not been adopted yet, and moreover, has not been even registered in the parliament. We hoped that given the support of the bill publicly expressed by the President of Ukraine, the document, after its due diligence at the Office of President, would be submitted to the Parliament as top priority, but this did not happen in 2020', the human right activist said.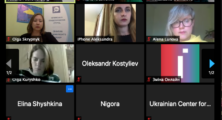 Ms.Olha Skrypnyk also noted that regarding the positive steps of the state, including the representatives of human rights organizations in the commissions on financial aid to those who were deprived of liberty as a result of the aggression of the Russian Federation, should be mentioned. These are the Interdepartmental Commission on issues related to recognizing persons who have been deprived of their liberty as a result of armed aggression and the Commission for considering applications for granting state Levko Luk'yanenko scholarships. Both commission work at the Ministry for Occupied Territories. The human rights expert stressed out that due to the experience gained through working in both commissions, she considered it necessary to amend the resolutions regulating their activities to address the existing challenges asap.
However, as Ms.Skrypnyk thinks, some issues remain outstanding as, for instance, a psychological aid or housing for those who after the capture or unlawful imprisonment can't return to their homes on the occupied territory.