10.04.2017
The Supreme Court of the Russian Federation refused to consider complaints of the defence of Ukrainian Kostenko for political reasons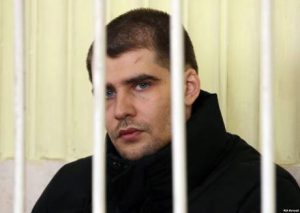 The Supreme Court of the Russian Federation refused to consider the cassation appeal "in the case of Alexander Kostenko," which the defence filed for the refusal of the court to examine the petition to replace the unserved part of the punishment for a milder form of punishment for the Ukrainian.
In the Supreme Court decision, the refusal is motivated by the fact that since 31 March, 2016 Kostenko A.F. was on the preventive record, "as a student, propagandist of extremist ideology", and from 26 March, 2016 – "as prone to escape". However, the court does not indicate any facts on the basis of which it came to such conclusions.
Recall, the Crimean resident Alexander Kostenko was sentenced to 3.5 years in prison and was taken from Crimea to the Russian penal colony number 5 in Kirovo-Chepetsk.
The lawyer tried to appeal the decision of the Kirov-Chepetsk court of the Kirov region on 19 August, 2016, which refused appeal on substitution of punishment in the form of deprivation of liberty for a softer one. After that, the defence of the Crimean tried to appeal the decision in the appellate instance, but the Kirovsky regional court left this decision unchanged on 19 August, 2016.