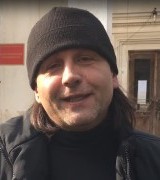 The judge of the Razdolnenskiy district court  Tatiana Pyrkalo sentenced Vladimir Baluch to 320 hours of compulsory works in Crimea. He was found guilty on art.319. Criminal Code (Insulting to authorities).  Vladimir Baluch said  about it to the representatives of the Crimean Human Rights Group (CHRG). He added that he was going to appeal the decision.
Vladimir said that the judge was inexplicably  invoked  to the old testimonies in the materials of the case file, not to the testimonies which were sounded in the court. The judge took into account only the testimonies of witnesses of the  prosecution but the defense witnesses were ignored.
The head  of CHRG Olga Skrypnyk considers that the case is politically motivated. The searches that were carried out against Vladimir Baluch, were passed with the flagrant violations. All cases were based on the testimonies of the same witness , Vladimir had seen him  the first time ever.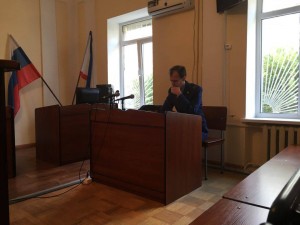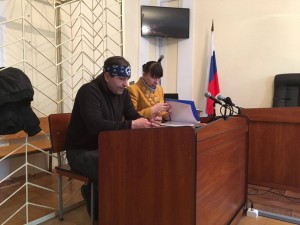 Remind that Vladimir Baluch  is accused of insulting a police officer Evgen Baranov during the search in the house of his common-law wife. The reason for the search was the statement of the witness P. that Baluch supposedly kept  a stolen car in  the house. Before that, in April 2015 year,  another search was carried out. During the first search, the Ukrainian flag from the roof of his house was removed  though it  was there from December 2013. Then Baluch was charged for possession of the details of the tractor . Neither the car nor the tractor were not  discovered.
You can find evidence on the Vladimir Baluch, including protocols and resolutions, in the reviews of the Crimean human rights group for November and December 2015.