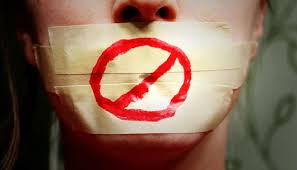 The association of citizens "Anarchists of Sevastopol" on 10 April sent notification of intention to hold a public event "Ecological picket" on 22 April, 2017 in Ushakov Square in Sevastopol to the "chairman of the government" of Sevastopol Ovsyannikov D.V.
The notice says that the purpose of the event is "to promote the ecological way of life and to inform the public about the rules of behaviour in nature".
The authorities of Sevastopol denied social activists, referring to the fact that the declared event could hinder the conduction of a volunteer clean-up in the city.
"The Department of Public Communications" in response to "Anarchists of Sevastopol" reported that on 22 April there will be "planned events to improve and clean the city from solid municipal waste" and allegedly "the action may prevent the implementation of these activities".
The Crimean human rights group was informed by social activists that they intend to appeal the refusal in court.
Earlier, the Crimean human rights group reported that the Crimean authorities had reduced the number of assigned places for holding peaceful assemblies. According to CHRG experts, the authorities in Crimea unreasonably restrict the right to freedom of assembly, which is enshrined in Article 20 of the Universal Declaration of Human Rights, article 21 of the International Covenant on Civil and Political Rights, article 11 of the European Convention for the Protection of Human Rights and Fundamental Freedoms.
Crimean human rights group in 2016 gathered information about the violation of freedom of peaceful assembly in Crimea for the past period of occupation.
In 2016, amendments were made to the law of the Russian Federation on meetings, rallies, demonstrations, marches and pickets, which de facto acts in the occupied peninsula.