11.04.2017
"Supreme Court" of Crimea again left Ukrainian citizen Kabir Mohammad in custody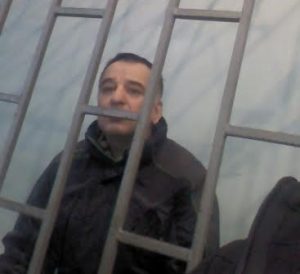 On 10 April, 2017, a "court session" was held in the "Supreme Court" of Crimea, where the appeal of defence of Kabir Mohammad was considered against the decision of the "Armenian City Court" of 9 March 2017 to extend his term of detention until 9 June, 2017.
According to the wife of Kabir Oksana Mohammad, the "judge" Timur Slezko rejected all the petitions of the defence.
"The lawyer asked to cancel the measure of restraint in the form of detention because of the state of health of her husband, asked for his medical examination, but the judge refused. Slezko also rejected the request to provide Kabir with an interpreter", – Oksana Mohammad reported to the Crimean human rights group.
Oksana added that the judge did not attach any documents she had received from the Consulate of Afghanistan and had given to the court, referring to the fact that the source of their origin is unknown.
The Consulate of the Islamic Republic of Afghanistan in its official reply once again reports that the Crimean Kabir Mohammad that was deteined has nothing to do with the terrorist wanted by Interpol. The Ukrainian citizen has a surname – Mohammad, and the name Kabir, his father Mohammad Kadir. According to the documents, the surname of the wanted person is Niyazi, and the double name is Mohammad Kabir.