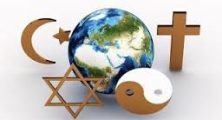 Sergey Brodsky, "Prosecutor" of Alushta, on April 1, 2020 opened an administrative case against Yusuf Ashirov, imam of the "ALUSHTA"  religious community for "illegal missionary activity" under Art. 5.26-4 of the Code of Administrative Offences of the Russian Federation. The Crimean Human Rights Group has a corresponding order at its disposal.
The document says that the order and examination files will be sent to Svetlana Vlasova, 'JP of court unit no 22 of the Alushta judicial district".
Thus, Russia continues to apply the missionary activity prohibiting rules in Crimea. Religious organizations and their members are persecuted for conducting religious rites, for communicating internally on religious topics, for inviting to attend a church, or for distributing religious literature.
In March 2020, the Crimean Human Rights Group recorded 6 new similar persecutions against various religious organizations in Crimea in the "justice courts" of Crimea.
In total, during the period of occupation, the CHRG has recorded 78 administrative proceedings against religious organizations and their members under RF CoAO Article 5.26 (Violation of laws on freedom of conscience, freedom of religion and religious associations). Decisions on fining for at least RUR905,500 have been made within these proceedings.
The persecution of the faithful in the Crimea under RF CoAO Article 5.26 constitutes an unjustified violation of freedom of conscience and religion.