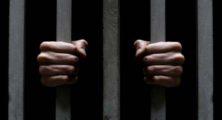 The State Department's Bureau of Democracy, Human Rights and Labor published a report on the situation with human rights in Crimea for 2018. The report includes data of the Crimean Human Rights Group.
After the RF occupation of Crimea started in 2014, the Russian intelligence services had been strengthening their control in Crimea and violating the human rights, the report states.
The Russian occupying authorities did not investigate properly cases of abductions and murders of Crimean residents in 2014 and 2015.
According to UN data, 42 persons were abducted in Crimea in 2014 – 2018, including 12 gone missing, one found dead, two detained officially, and 27 released. None of the guilty was punished.
The human rights experts reported about a physical abuse the Crimean Tatars and ethnically Ukrainians had been subjected to by the Russian occupying forces.
For instance, on June 28th the Federal Security Bureau of Russia (FSB) staff searched the house of Mr. Akhtem Mustafayev, a Crimean Tatar activist, and detained him. The FSB men put a plastic package on his head and convoyed him to the basement of unknown building. The unknown beat him up, forced to knee, cuffed the hands behind the back and threatened that he would be never found by anyone.
He was reported to have been tortured for four hours, and once released, he escaped to the mainland Ukraine.
According to the Crimean Human Rights Group data, from the occupation start till October 17 accused of Crimean Tatars were subject to the psychiatric examination and keeping in custody against their will and without any actual medical need/
The human rights observers reported that the occupying authorities also threatened the people with abuse or imprisonment if they did not provide statements in the court against those who were occupation opponents.
In April at least four men including two Crimean Tatars died suspiciously in the Simferopol Detention Center. On April 6th Server Bilialov and Oleg Goncharov were found hanged, on April 12th Dmitriy Shaposhnik was found hanged in the punishment cell, and on April 13th Islam Iskerov was found with throat cut in the punishment cell.
The Russian Federal Penitentiary Bureau confirmed officially three death cases, though no investigation was started by the occupying authorities.
According to the Crimean Human Rights Group, 31 Crimean prisoners have been moved to the Russian Federation since the start of occupation in 2014.
This said, the report emphasizes that detention in prisons and colonies in the RF is dangerous for life due to over-crowding and bad conditions.
The report points out also that Russia restricts freedoms of expression, mass media, peaceful assemblies, associations, religion, movements and travels, etc. in Crimea.
The full text of the report may be downloaded here.