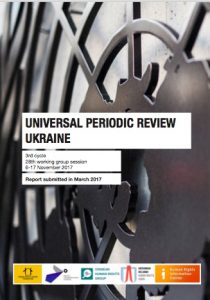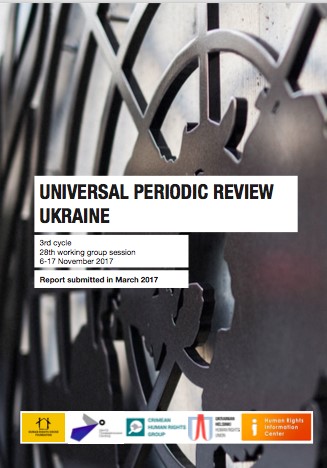 A number of Ukrainian human rights organizations, including the Crimean Human Rights Group, with the support of the Human Rights Houses Foundation (HRHF) presented an alternative report to the United Nations in connection with the consideration of Ukraine in the framework of the 28th session of the Universal Periodic Review (UPR). In the report, human rights activists highlighted the violations of human rights against Crimean residents by the Ukrainian authorities.
The problems that are mentioned in the review:
– regulatory acts of Ukraine, discriminating against the citizens of Ukraine — the residents of Crimea, including the Law of Ukraine "On the Creation of a Free Economic Zone Crimea", the NBU Resolution No. 699 and others;
– unreasonable restrictions on the export of personal belongings from Crimea in connection with the action of the Cabinet of Ministers Resolution No. 1035;
– normative and legal documents that create obstacles for residents of Ukraine living in Crimea in obtaining Ukrainian acts of civil status (birth, death, marriage);
– restriction of access of foreign observers and journalists to Crimea;
– destruction of ties with the population of Crimea by the Ukrainian authorities through the introduction of various forms of blockade of the occupied territories. As examples, the bill No. 3593 was specified, which proposes to completely remove the responsibility for protecting the rights of Ukrainian citizens residing in the occupied territories from Ukraine and to entrust it to the Russian Federation, including the responsibility for paying pensions and social benefits, which is the constitutional duty of Ukraine.
Among other problems, the decisions of the Prosecutor's Office of Ukraine not to open criminal cases and not to investigate a number of facts of human rights violations in Crimea.
See full version of the report at HRHF report