In Feodosia, the RF FSB detained a resident of the Sovietskiy District of Crimea for allegedly "preparing to assassinate" collaborator Kirill Stremousov, a "minister" and a so-called "deputy head of the administration of the Kherson region".
The website of the Investigative Committee of the Russian Federation informs that a resident of the Sovietskiy District was allegedly "recruited and actively used by the Security Service of Ukraine men who planned crimes against high-ranking officials of the authorities of the Republic of Crimea.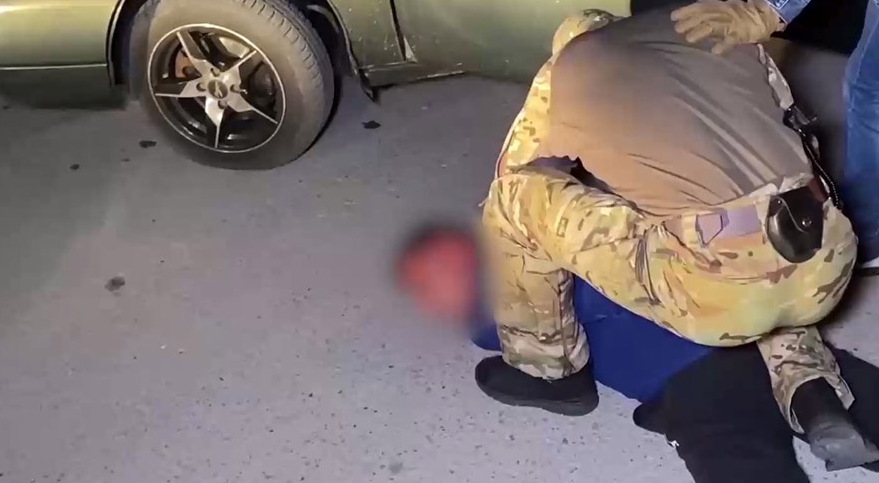 "Thus, staying on the territory of a neighboring state, these persons were preparing the assassination of one of the ministers of the Republic of Crimea. Being in a group of people, a resident of the Sovietskiy district had to carry out the order for a monetary reward, in accordance with a previously developed plan," the message informs.
The Investigative Committee stated that the RF FSB department men had detained the man on September 9 in Feodosia. He allegedly had a weapon with him.
"At present, urgent investigative actions are being carried out with the detainee, he has been charged, witnesses with information about the crime committed are being interrogated, a number of searches have been carried out, during which weapons and a grenade have been confiscated," the website of the Investigative Committee reports.
A criminal case has been initiated "on the fact of preparation for the assassination of a person in connection with his exercising his official activities in the group of hired persons (Criminal Code of the Russian Federation, Article 30-1, Article 105 -2 (b), (zh), (z)).