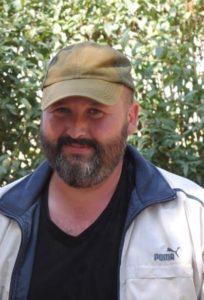 The Crimean Human Rights Group (CHRG) considers the case against Ivan Yatskin, a Crimean resident and a Ukrainian national, politically reasoned.
In the monitoring review for human rights situation in Crimea – December 2019 – the CHRG informed that Ivan Yatskin had been detained in Simferopol in October 2019. On October 16 he was remanded in custody and convoyed to Moscow (RF), LEFORTOVO Detention Center. On December 11 2019 the Lefortovo District Court of Moscow (RF) extended his detention period till 16 March 2020. The case was considered by judge Sergey Riabtsev.
The Crimean is accused under Art. 275 of the Criminal Code of the Russian Federation (high treason). This article is punishable with deprival of liberty for twelve to twenty years.
On January 20, lawyer Nikolai Polozov announced that he would defend Ivan Yatskin and had previously visited him in the Lefortovo Detention Center. As he said, the Ukrainian needs a medical care.
According to the CHRG, 41-year-old Ivan Yatskin is a Ukrainian national born in Crimea lived in Simferopol, was actively and publicly pro-Ukrainian.
The persecution of a Ukrainian national under article 275 of the Criminal Code of the Russian Federation (high treason), which applies only to the Russian Federation nationals, is one of the consequences of violating the international humanitarian law in the format of "automatic" (imposed) citizenship of the Russian Federation to Crimea residents.