02.03.2017
Crimean "court" left Vladimir Balukh in custody until 4 June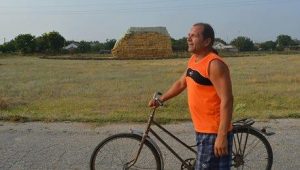 On 2 March, 2017, the judge of the Razdolnensky District Court, Maria Bedritskaya, extended the measure of restraint to Ukrainian activist Vladimir Balukh as being in custody until 4 June.
Earlier the terms of detention were prolonged for a month for Ukrainian, but today the judge decided to extend it for three months.
The gross violations of fundamental human rights and the procedural norms of the de facto Russian legislation in Crimea, as well as unreasonable decisions to extend the term of detention, speak of fabricating a criminal case against Vladimir Balukh for political reasons.
Earlier, the Crimean human rights group reported that on 27 December, the Razdolnensky District Court left Vladimir Balukh in custody until 5 February, 2017, and on 3 February his detention was prolonged until 4 March.
Defence of the Ukrainian tried to appeal the measure of restraint. On 28 February, 2017, the "Supreme Court" of Crimea considered appeals against the decisions of the Razdolnensky District Court, which were passed on 27 December, 2016 and 3 February, 2017, but the "court" left Balukh in custody.
The CHRG experts note that the measure of restraint that was chosen for Balukh is disproportionate to the public danger of a crime in the commission of which he is accused. A blatant fact is that the defendant is being held in custody for a tiny article without any serious grounds. At the same time, Balukh's health is getting worse in general, chronic diseases worsen.
The FSS detained Balukh on the morning of 8 December last year. Employees of the FSS said that in the attic of the house where Vladimir Balukh lives, 90 cartridges and several TNT grenades were found.