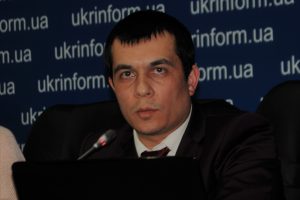 A lawyer involved in the case of "Hizb ut-Tahrir" Emil Kurbedinov reported to Crimean human rights group that his client soon will be charged under Article 278 of the Criminal Code of Russian Federation.
"This information is official. It is received from the Russian Federal Security Service investigator Sergei Makhnev. He reported over the phone that on Tuesday Vadim Siruk will be charged according to the Article 278 of the Criminal Code of the Russian Federation "Violent capture of power or violent deduction of power." Also my colleagues indicated that their clients on the "Yalta four" will be imputed to the same charges. "
Emil Kurbedinov said that charges for this article are from 12 to 20 years in prison. He added that he has not yet had an opportunity to review the text of the new charges.
Recall that on 11 February, 2016 in the village of Krasnokamenka (Big Yalta), Russian security forces raided the house of Inver Bekirov and then arrested him on suspicion of having links with the "Hizb ut-Tahrir" organization. On the same day other three members of the so-called "Yalta Four" were detained: Emir Useinov Kuku, Muslim Aliyev and Vadim Siruk.
At the moment, they are all in pre-detention centre in Simferopol; they are accused of participating in banned organization in Russia – "Hizb ut-Tahrir."