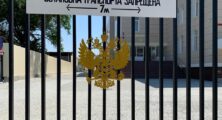 In Crimea, the "Dzhankoy District Court" began considering a claim of the Crimean Tatar activist Ms.Lutfiye Zudiyeva against the local "prosecutor's office".
The defendant filed a petition to bring the "Prosecutor's Office of the Republic of Crimea" as a co-defendant. In this regard, the court postponed the consideration of the case until July 23.
The session was held without the attendance of the audience, who were not allowed into the courthouse under the "ordinance to prevent the spread of coronavirus infection".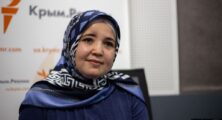 We would remind that on May 1, 2020, Lutfiye Zudiyeva was issued two "warning notices". One – by the "police", the second – by the "prosecutor's office". As the activist said, none of the two documents indicates clearly which actions of the activist are considered illegal or antisocial by law enforcement agencies.
More than 60 people received similar "warnings" in Crimea. Among them are lawyers, human rights activists, single man protest participants, members of the Mejlis of the Crimean Tatar people, activists of the "Crimean Solidarity". Activists consider these actions of Russian "law enforcement officers" as an element of pressure and intimidation.
The Crimean Human Rights Group points out that such a discriminatory attitude towards representatives of the Crimean Tatar people and activists limits freedom of expression, namely, the opportunity to show their ethnicity and pay respect to the memory of victims of repression and deportation of the Crimean Tatar people.