The RF controlled  "head" of Crimea Sergey Aksionov encouraged the police management to "refine all hand-to-hand combat techniques' on those concealing the trips to other countries . He said this at the meeting of COVID-19 crisis center.
'I am asking the MIA, you come to the first 'hero' who concealed the trip, take him and use for refining all hand-to-hand combat techniques. Everything that may be done, so that others have no desire to do that', Sergey Aksionov said.
In addition, he said that concealing should be punished with criminal liability.
'Until we have not held a specific man criminally liable for concealing the information, all would think that we are playing toys here… Regarding everybody who got noticed in concealing the information – to perfect quickly the practice of criminal prosecution and develop the practice of convicting. Once the first has been awarded the verdict, everything falls into place,'Aksionov added.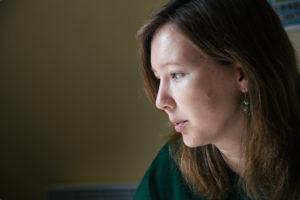 "Aksenov expressly encourages the enforcement bodies of Crimea to subject the Crimeans who did not report travel abroad to unreasonable, unlawful violence," Ms. Olga Skrypnyk, the head of the Crimean Human Rights Group, said.
She explained that this was not just the hate speech on the part of the occupying authorities, this was rather an incentive for the police officers to commit crimes, namely, beating people, as this was about hand-to-hand combat.
'Having heard this Aksionov's statement, I immediately recalled the attack on Igor Movenko, who was beaten up by Vladimir Sukhodolsky, a former BERKUT man, who betrayed the oath and serves now in the Russian police. He was just engaged in combat sports. He has been never held accountable for beating the activist,' the human rights expert noted.
According to Ms Olga Skrypnyk, Aksionov should be criminally prosecuted for such statements.
"Russia, having enforced its legislation in Crimea, of course, can do this – for example, for violation of RF CC Article 282-2, "incitement to hatred or enmity, as well as the humiliation of human dignity by a person using his/her official position." But such norms in Crimea are applied selectively, and as our monitoring verifies, this article was used to persecute disloyal activists, but not occupation officials, who have repeatedly called for hostility against Ukrainians, Crimean Tatars, and Muslims.
Given the general impunity of the RF police and the FSB in Crimea for torturing and abusing the detained, such statements of the occupying authorities indicate a serious threat and possible increase in violence of the RF security forces regarding residents of the peninsula, covering with the "fight against coronavirus," the CHRG head explained.