A young man accused of spilling yellow and blue paints over the entrance of the Yevpatoriya 'Administration' Building at night of May 16, detained in the occupied Crimea
Local propaganda media are publishing videos of Bohdan Ziza's (born in 1994) "confession".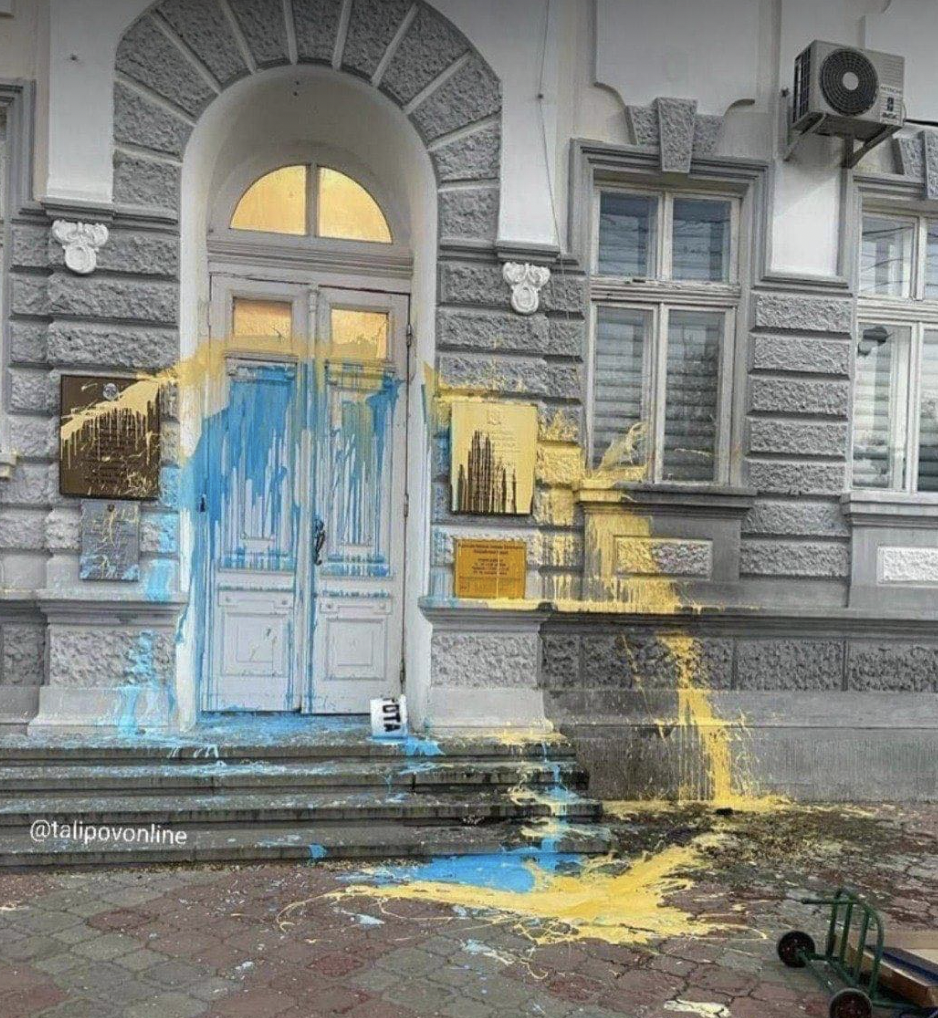 "Disagreeing with the special military operation carried out by the Russian Federation in Ukraine, I spilled the building of the Yevpatoria administration with blue and yellow paints. I also tried to set fire with the incendiary mixture, " the excited boy is saying, forgetting words and gesturing feverishly.
It is unknown which article Bohdan Ziza is accused of; local newspapers are writing about him as a "vandal".
As reported by the CHRG, in early March in the Crimea, a 17-year-old student allegedly painted a monument to the Russian occupation forces in the colors of the Ukrainian flag. The occupiers detained him and accused him of "vandalism".
In 2019, Maksym Sokurenko, a citizen of Ukraine, was sentenced to six months in the colony-settlement for spilling a paint over a Simferopol monument to Russian soldiers who had captured Crimea in 2014.