There is a new restriction among a wide range of illegal restrictions and systematic violations of human rights for political reasons in Crimea – a so-called "List of organizations and individuals, on which there are evidences that they are involved in extremist activities or terrorism". The Federal Financial Monitoring Service of Russia (Rosfinmonitoring) makes this list and publishes on its website.
This topic has been discussed in the Crimean context for the first time when the journalist Nikolay Semena was included to this register.
On April 19, the journalist's house in Simferopol was searched due to opening a criminal case against him on the basis of Paragraph 2 of Article 280.1 of the Criminal Code of the Russian Federation – Public calls to actions aimed at violating the territorial integrity of the Russian Federation committed through mass media or electronic or information and telecommunication networks (including the Internet). According to the FSB of Russia, Nikolay Semena is an author of the publication posted on the Krym.Realii website, where he 'called' to start implementing isolation measures, including the military operations, against Crimea. The 'prosecutor' of Crimea Poklonskaya took this case under her personal control.
Article 280.1 of the Criminal Code of the Russian Federation, which is also called the 'article for separatism', is highly politicized, has no legal precision and allows to use its text selectively. Many human rights activists believe that this new criminal article is a specially created tool for the prosecution of all those who don't support Russian actions in Crimea.
In such a way, Nikolay Semena was accused and 'restricted to travel abroad', as he was given a written undertaking not to leave the place. However, besides this, he also faced with new challenges – he was included to the Rosfinmonitoring's 'list of extremists and terrorists'. Other Crimeans including journalists, activists and people's deputies of Ukraine are in this list as well. Which consequences does this list imply?
It is very easy to be included to this list in today's reality, there is even no need to be accused of extremism or terrorism. A person can be included to this register if the Russian court verdict on finding a person guilty under Articles of the Criminal Code of the Russian Federation or under Article 15.27 of the Code of Administrative Offences "Providing financial support for terrorism" came into legal effect.
However, in addition to the verdict, there can be many other reasons for labeling a person as being a terrorist or extremist. For example, a procedural decision declaring a citizen to be a suspect or an investigator's decision on bringing a person as an accused under the terrorist or extremist article will be sufficient for this measure. That has been the case with Nikolay Semena.
In this way, Russia violates the presumption of innocence – actually, a person's guilty is not proven even in the context of the Russian legal system, but he was identified as an extremist or terrorist in public on the Rosfinmonitoring's website.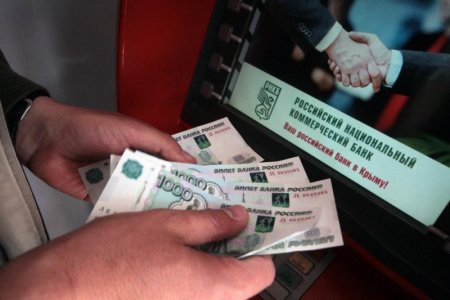 The Rosfinmonitoring's list is applied only to financial and property restrictions in relation to the people included. Financial, banking, credit institutions have the right to suspend the use of accounts, reject cash transactions and refuse to provide customer services for these citizens. People included in this list can only perform operations on receiving or spending the wages in the amount of not more than 10 000 rubles per month for each family member. They can spend pensions, scholarships, grants, social benefits while being entitled to pay fines or make other payments by using this money.
All the actions of the people included to this list, which are related to their money or property, are under the constant supervision of the relevant authorities and services.
In addition, information about people from the Rosfinmonitoring's register is brought to the notice of lawyers, notaries, and persons engaged in entrepreneurial activities in the sphere of providing legal or accountancy services. Therefore, it is extremely difficult for people from this list to obtain the above-mentioned services, since there are just few people may want to work with a person listed as an extremist or terrorist.
Of course, some financial restrictions are advisable when it comes to real terrorists or terrorist organizations, which receive money for organizing terroristic acts. However, there is a quite different practice in Crimea since many people (Nikolay Semena, Anna Andriyevskaya and others) included to the Rosfinmonitoring's list are not involved in any criminal activity. They just have expressed the opinion, which is contrary to the Kremlin's position, or have participated in Euromadans previously that is a normal and legal practice for Ukrainian citizens. In fact, the people, first and foremost the ones who stay in Crimea, need to survive in conditions of widespread restrictions in some way, in addition to the fact that they are criminally persecuted on the basis of trumped-up cases.
The Rosfinmonitoring's list is far from being the last mechanism of restrictions and persecution of Ukrainian citizens the authorities tried to call 'terrorists' or 'extremists' de-facto in Crimea. The number of such lists is likely to be increased. A recent 'antiterrorist package' increased the number of terrorist and extremist articles in Russia, simplified the application of these articles for government's political goals and expanded the powers of law enforcement agencies. This suggests that pro-Ukrainian citizens of Crimea will again be under criminal or administrative prosecution because of their position.
Olga Skripnik
Coordinator of the Crimean Human Rights Group