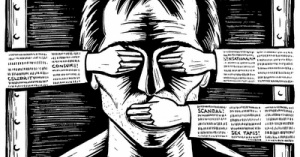 Crimean human rights group (CHRG) checked the accessibility of 30 Internet sites in Crimea. These are Ukrainian information resources, including websites of major Ukrainian TV channels.
The monitoring took place in early March 2018 in Crimea. Site accessibility check was carried out with the help of networks of five different providers in five Crimean cities BelNet (Belogorsk), Sevstar (Sevastopol), AKS (Simferopol), Bosportelecom (Kerch), YaltaNet (Yalta).
CHRG tested 30 sites, access to which is partially or completely limited to a minimum in one of the above cities.
1. Ukranskaia pravda https://www.pravda.com.ua/
2. Censor.net – http://censor.net.ua/ (blocked by Roskomnadzor)
3. Krym.Realii – https://krymr.com
4. blackseanews.net – http://www.blackseanews.net/
5. 15 minut – https://15minut.org/ (blocked by Roskomnadzor)
6. QHA http – //qha.com.ua/
7. Evropeiskaia pravda – http://www.eurointegration.com.ua/
8. Krym.SOS – http://krymsos.com/
9. Hromadske radio – https://hromadskeradio.org/ (blocked by Roskomnadzor)
10. Gordon – http://gordonua.com/
11. RBC.ua – https://www.rbc.ua/ (blocked by Roskomnadzor)
12. Sobytiia Kryma – http://www.sobytiya.info/
13. glavnoe.ua – https://glavnoe.ua/
14. uainfo.org – http://uainfo.org/
15. STB – http://www.stb.ua/
16. Espreso – http://espreso.tv/
17. Ukrinform – https://www.ukrinform.ua/
18. 5 kanal – http://www.5.ua/
19. Focus.ua- https://focus.ua/
20. Informatsionnoie soprotivleniie – http://sprotyv.info/
21. Sevastopolskii Meridian – http://meridian.in.ua/
22. Sled.net.ua – http://sled.net.ua/ (blocked by Roskomnadzor)
23.ATR https://atr.ua/
24. DEPO – https://www.depo.ua/
25. Novyi kanal – http://novy.tv/
26. ICTV – http://ictv.ua/
27. Chernomorskaia TRC – http://blacksea.tv/
28. UA: Pershyi http://1tv.com.ua/
29. Tsentr Zhurnalistskih rassledovanii https://investigator.org.ua/
30. Obozrevatel https://www.obozrevatel.com/
Monitoring showed that 9 sites from this list are blocked by all five providers. These sites are Censor.net, 15 minut, Evropeiskaia pravda, Hromadske radio, Ukrinform, Focus, Depo, Sled, RBC.
At the same time, in July 2017 the list of blocked Ukrainian sites in Crimea was different. During the last monitoring made by the CHRG in Crimea, the site of 5 Kanal was completely blocked by all five providers. Now this resource is available in Belogorsk. The site "Informacionnoie soprotivleniie" became available in Kerch and Sevastopol, and in July last year the site was blocked by providers in all five cities. The site of Krym.SOS is now available in Yalta, Kerch and Sevastopol, although last summer all five providers did not give access to it.
Other sites are blocked in each city in different ways. For example, the site "Ukrainskaia pravda" is blocked only by the Belogorsk provider, and in other cities it is available. The site of Krym.Realii at the time of monitoring was blocked only by the Simferopol provider. Such actions of providers show selective and illegal blocking of the Ukrainian information resources.
Simferopol provider "AKS" blocks 28 sites from the general monitoring list.
Yalta "YaltaNet" blocks 24 sites, and Belgorod "BelNet" – 22 sites from this list. Kerch "Bosporatelcom" blocks 12 sites. And the Sevastopol "Sevstar" blocks only 10.
Several sites are blocked with reference to the requirements of Roskomnadzor. But basically, the site simply does not establish a connection, or "Error 403" appears on the screen.
Based on monitoring results, it is clear that more sites are blocked in Crimea than previously known. Mostly these are sites of Ukrainian TV channels and other resources where the Ukrainian news can be checked. In comparison with the July monitoring, several more sites have been identified. This is the site of the ATR channel (blocked in Kerch, Yalta and Simferopol), the DEPO publication (blocked in all cities), Tsentr Zhurnalistskih rassledovanii (blocked in Yalta and Simferopol), Ukrainskaia Pravda (blocked in Belogorsk), and website of the TV channel UA:Pershyi (is blocked in Yalta, Simferopol and Belogorsk), the Obozrevatel (blocked in Yalta and Simferopol).
The results of monitoring confirmed the tendency of further restriction of freedom of speech on the peninsula. The number of sites blocked in Crimea in comparison with last year has increased. At the same time, the media space of Crimea controlled by the Kremlin incites hatred towards Ukrainians, Muslims and Crimean Tatars. The large-scale blocking of Ukrainian information resources in Crimea deprives Crimeans of free access to other points of view, making them more susceptible to aggressive propaganda of the Russian Federation, including the military one. The blocking of Ukrainian media in Crimea, combined with the aggressive incitement of hatred to Ukrainians, make it possible to influence more effectively the consciousness of young people of conscript age. At the same time, militarization of consciousness, incitement of hatred and blocking of alternative sources of information are used by the Russian Federation to commit a war crime – summoning Crimean residents to the army of the occupying power, and also to propagandize the voluntary entry into the army of the occupying country
Restriction of access to information is a gross violation of fundamental human rights. Crimean citizens, in fact, are deprived of the opportunity to learn about Ukraine and the problems that are happening to Ukrainians in Crimea because Kremlin-controlled media hide most of these facts from the people of the peninsula. The actions of the Russian authorities in Crimea lead to the elimination of pluralism of opinions and the actual replacement of independent media by sources of aggressive state propaganda.